Tami Hartley – Owner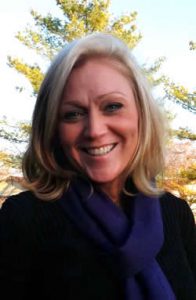 Tami's background was formed largely from 3 areas. She was a collegiate Field Hockey Player where she learned a hard work ethic, how to be a team player and a champion. While in college she started a lawn and landscaping company. She built the company mainly with residential accounts but expanded into commercial accounts with the Shell Oil Company.
After college, she landed a job as an elementary school teacher in the inner city schools and retired from the teaching field within 3 years as she built her career in Direct Sales.
For the next 20 years, she was an Independent Sr. Sales Director with Mary Kay Cosmetics where she trained, motivated and led a unit of 150 independent consultants and serviced 150 plus clients and developed 5 offspring Sales Directors.
She always had an interest in home improvement/construction and design elements. She made some key contacts, studied under and learned from some of the best people in the industry who encouraged her to start up this company. She brought the desire to help people, integrity, values, sales and business experiences and combined it with the best and most experienced crews and industry professionals she could find, and Our House Restoration was formed!