We understand that every decision – home related – you are making right now is crucial, you want a reliable and responsible company to handle your needs; so we've include a collection of testimonials and case studies for you to peruse.
Case Study: The Sees Family
The Sees had some storms roll through their neighborhood, they contacted their insurance company and confirmed that their roof had some hail and wind damage. At that point they were ready to hire a contractor. Read more about how their restoration project was handled by Our House Restoration. Download the full case study below in PDF format.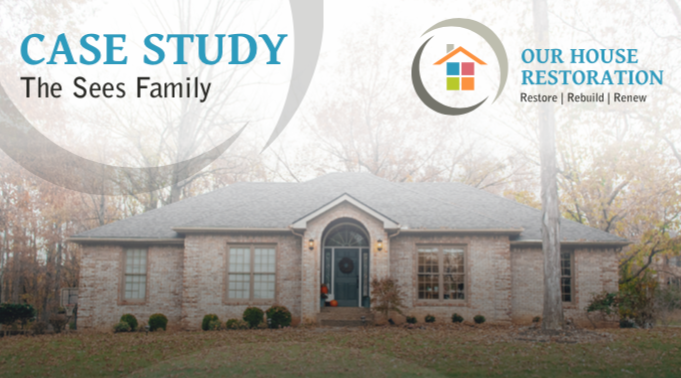 Testimonials
A family, on dealing with storm & hail damage
A family, on replacing their roof
We were given a recommendation our insurance agent to use Our House Restoration to get our roof replaced. I called Tami Hartley of OHR along with several other companies. We choose OHR because Tami was dedicated to helping me with my insurance claim and finding the shingle that was the best match for my house.

She was also concerned with giving us the best price possible. She provided samples and other houses in town with shingles that we may like. We decided on the shingle and Tami installed the roof in two days. Her crew worked from 6:30 am to 6:00 pm for two days to get the job done perfectly. Her company did a great job and I highly recommend Our House Restoration.

Thank you, Tami, and your crew!

Jim & Diane Roberts